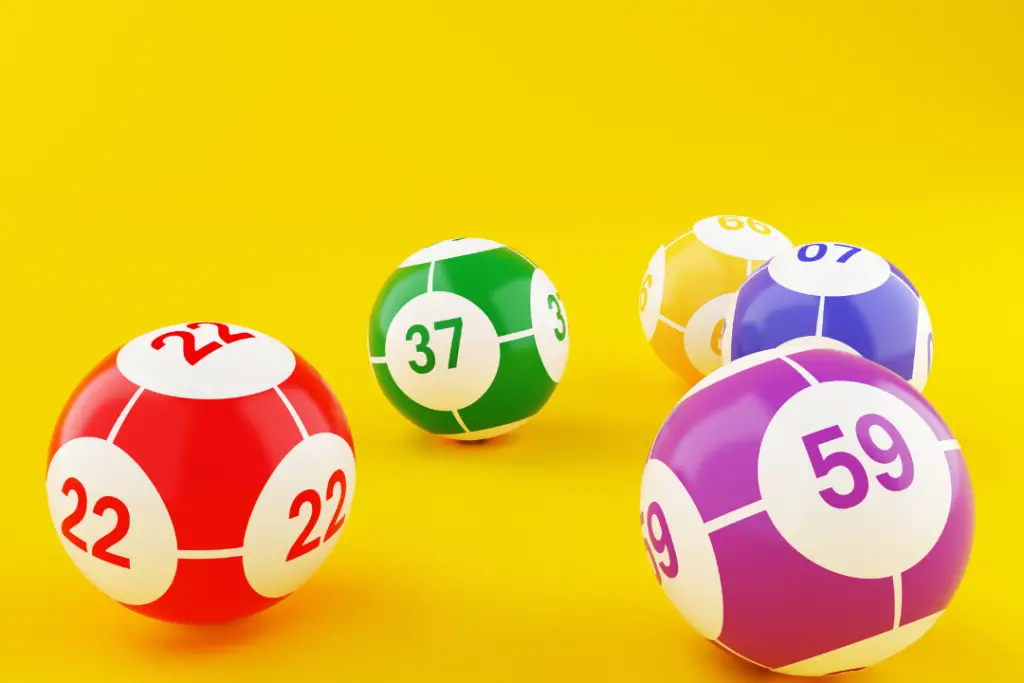 What is the first thing that comes to your mind when you're feeling super lucky? If not all, I know half of you would agree to buy a lottery ticket, either a Power ball or a Mega million jackpot. The odds of winning a lottery may be one to over 100 million, but that did not stop almost half of the U.S. adults from playing the State lottery.
The conventional method of purchasing a lottery ticket is visiting licensed retailers or vendor stores. You can easily buy the tickets at major grocery chains, gas stations, and convenience stores if playing the lottery is legal in your State. You can select your own (lucky) number or buy a randomly generated number.
Another convenient method to test your luck for the massive prize is buying lottery tickets online. If you're thinking about buying lottery tickets like Power ball or Mega million quickly, Jackpocket may be your way to go.
What is the Jackpocket lottery app?
Jackpocket is a mobile app founded in 2013 for purchasing official State lottery tickets. The app is available in the United States for free on Apple's App Store for iPhones and Google Play for Android devices. Jackpocket buys actual tickets on your behalf and allows you to check lottery results.
Jackpocket offers a convenient method of purchasing official lottery tickets directly through the app from State licensed retailers. It stores physical lottery tickets on your behalf and provides proof of purchase through scanned tickets.
How does Jackpocket work?
Jackpocket works just like every other in-app ticket purchasing mobile application. You'll create an account with the app and fund your account and buy tickets within the app.
You can fund the account with PayPal, direct and secure bank login, E-checks, Debit cards, or credit cards. I tested with a Texas account and found that you can only load the money through Debit cards or bank accounts. You can not use credit cards for ticket purchasing.
Once the orders are in place to purchase tickets, the app will inform the status through a confirmation email. After the lottery ticket is secured, you'll receive a purchase confirmation along with a high-resolution lottery ticket picture. You've officially purchased a ticket through Jackpocket.
Has anyone won the Jackpocket lottery?
People win from small to a considerable sum on tickets purchased through Jackpocket. There were altogether 630,000 winners that played through the Jackpocket app in 2021.
The biggest win was by a New Jersey player who played Pick-6 and won $9.4 million jackpot. A quick pick from the app made her an overnight millionaire. She matched all six numbers.
What happens if you win a lottery?
Jackpocket has a win threshold amount of $600 for each State which Jackpocket winners will receive automatic credit in their account. Once the money is in your account, you can transfer it into your bank account or use it to pay for future lottery tickets.
For the wins above $600, the winner will receive a winning lottery ticket to claim the prize from the State lottery.
Jackpocket fee
Jackpocket app is entirely free to download and use. It does not have any monthly subscription fee.
The app charges a 7% to 10% service fee depending on the State's users buying and storing tickets. They call it a Courier fee.
Jackpocket does not take any percentage from your wins. The lottery winner keeps 100% of the lottery prize money.
The service fee is on the total purchase cost instead of each ticket purchase. For example, if a person buys $100 worth of lottery tickets through a Jackpocket app, he'll pay $7 in the service fee.
Is Jackpocket legit?
Jackpocket is a New York-based company that has been in business since 2013. According to the company blog, Jackpocket is an Associate Member of the North American Association of State and Provincial Lotteries (NASPL) and has received an iCAP certificate of responsible gambling from the National Council on Problem Gambling (NCPG). They have an A+ rating with the Better Business Bureau.
Arkansas, Colorado, Minnesota, New Hampshire, New Jersey, New York, Ohio, Oregon, Texas, and Washington D.C. have given Jackpocket a legal clearance.
Jackpocket works with State legislators in which it operates and validates its customer through their geolocation for every order to ensure it's within state boundaries. Based on this, Jackpocket is a legit online lottery app.
Is the Jackpocket app safe?
Jackpocket has over 2 million users. The company website states that Jackpocket takes great responsibility for the security of user data and does not store credit card or bank information. It uses SSL Encryption and PCI Compliance to ensure secure user data transmission.
The user receives confirmation emails with every purchase. As proof of purchase, all users receive scans of the front and back of the lottery ticket with a watermarked barcode with the player's name. Users also received an email receipt of the serial number. The company stores physical copies in a fireproof vault under 24-hour surveillance. , Players can claim the tickets only with government I.D.s. to protect against fraudulent activities on wins
In summary, the Jackpocket app is safe for users.
Jackpocket reviews
Jackpocket has over 70 thousand customer ratings on the Apple app store. The app has a 4.7 out of 5, with most 5-star ratings. The app also has good customer service. The company responds to any questions within 24 hours.
Most bad reviews about the app are fees, funding issues, and duplicate accounts. While most of these are for customer security, not everyone is fond of them.
How does Jackpocket make money?
The Jackpocket has a straightforward model in terms of making money. It makes money in two primary ways.
First, it charges a 7% to 10% fee to its customers. They call it a courier fee. It is more like a service fee, and the customer is paying for keeping the ticket safe in a vault.
The second process Jackpocket makes money is through sales. The local retailers fill the tickets; therefore, Jackpocket shares the commission.
Jackpocket does not take any commission off of the winning ticket. The above mentioned are the only two ways Jackpocket makes money.