Share on facebook
Share on twitter
Share on linkedin
Share on pinterest
Share on email
VPN known as Virtual Private Network is best known for keeping online activities private and secure. VPN encrypts your internet query and passes it through a safe tunnel thereby disguising your online presence. VPN hides your IP address and keeps it safe. Your online information transfer is always kept private and secure by hiding your location to the Internet ISP and third-party websites.
Save money with a VPN
Besides using a VPN for online safety, it is used to save money. Saving money with VPN on online shopping, flights, rental, and subscription is not a new thing. You can get massive discounts that are not available without a VPN. People also consider it as an ultimate bargain hunter's tool.
The price for the same flight ticket if you buy it online from Houston can be different if you buy it online from New York. The subscription cost to your favorite online streaming service may be higher or lower compared to your friends who live in another country. Not everyone pays the same cost for the same product or service. The following two scenarios will show you how prices are normally based off.
Online tracking & how big businesses use it for their advantage
We all agree that we are being tracked online. It does not matter who and how but our data is not 100% secure. All our online activities are being monitored indirectly.
Ever wondered why your product search in any browser, brings a similar product advertisement into your email or social media platforms?
The online retail stores and websites install cookies in your browser whenever you visit their website. This enables them to track your search history on their platform.
This is how businesses nowadays are able to perform cross-platform advertisements. Mobile tracking and IP address tracking can help geolocate any potential buyer or customer. This way, the advertiser can curate their ads to their targeted audience. All these happen seamlessly through the internet therefore there is no time lag. We as a customer (mostly oblivious) are baffled by how the search engines knew what we're looking for.
Geo-restriction and price discrimination are not a new concept
Have you ever found a video in YouTube and when tried to play it, there is an error message that says, "video is not available in your country/region"?
Do you know some of the Netflix TV shows that are available in UK or some other countries are not available for US customers? This is called geo-restriction or geo-blocking. The content is available based on the customers' physical location.
Have you ever experienced that the airfare that you were trying to book for your next holiday kept going up with every new search? How about the prices for your destination hotel or car rentals for that matter? They just keep going up and you don't seem to find the reason why. You'll end up making your reservations promptly because you don't want to pay a higher price. I've been in that shoe and I can tell you it's no fun.
Let discuss further.
Do you know that the price of a product or service is different based on the user location? The amazon prime yearly subscription in India costs Rs 999 (approximately $14) whereas the same subscription in the US is $119. The standard Netflix subscription is $13.99 per month in the US whereas you can get the same standard subscription in India for $8.84 (Rs 649).
If you are just like me, you'd love YouTube Premium where you can watch and listen to ad-free content. The cost for a monthly subscription to YouTube Premium in the US is $11.99. You can get the quarterly plan for the same content for just $6 (Rs399) in India.
These are some of the examples of geo-blocking and price discrimination that we face every day. Using VPN, you have the ability to hide your location which opens up many doors of opportunity to save your hard-earned money.
How does VPN work?
The VPN service provider works by providing a blanket (if you may will) to all your search queries and hiding your IP address and location. It just acts as a tunnel between you and the website you are browsing so that each time you search for any service or product, the information is passed through a VPN providers' remote server.
VPN is usually an app that you can install on your personal computer and smartphone. Once installed and turned on, the software/ app works seamlessly in the background. The locations can be set manually, or you can let the application pick the best server.
Easy ways to save money through VPN
Once you've removed the geo-restriction and price discrimination from the equation, you can set your location anywhere you want and be able to get the price for that region. You can stream geo-restricted contents by changing server location to anywhere you'd like. You can save money and get great deals by preventing websites to track your browsing history.
The best of all, VPN provides online security by helping you remain anonymous! VPN routes your data through a secure encrypted virtual tunnel to safeguard against external attacks. With some much identity theft and online hacking on the rise, it makes sense to have this service for your benefit.
1. Save 80% on YouTube Premium Subscription
YouTube Premium is a paid subscription to YouTube. When you sign up, you'll enjoy ad-free YouTube videos and YouTube Music. You will also be able to download videos and play them in the background.
I subscribed to the YouTube Premium trial version for 3 months (YouTube had a 3-month trial offer on Black Friday), and I was hooked. I mostly use YouTube for training content, information and listen to audiobooks on my commute.
Related topic: My favorite personal finance books and how I took actions after reading them
Although I loved the content, I didn't want to pay $11.99/month for the subscription. Therefore, I found a creative way to save money by using a VPN for my subscription.
YouTube Premium is also available in India. I switch my IP address to India to check the price. YouTube Premium has two pre-paid plans– a monthly Rs 139 (approx. $2) and a 3-month Rs. 399 (approx. $6) subscription. Compared to a US subscription, the cost for a 2-month subscription in the US ($24) can get me through a yearlong subscription in India. This is a huge cost saving. The best thing is that once subscribed, you can browse the content without a VPN and there is no difference.
Step by step guide to get YouTube Premium discount
Turn on VPN and select server located in India. Once you're connected, log into your google account and open YouTube premium for a subscription. You do not have to create a separate Google account for this. Your existing account should work just fine.
Once logged in, if the price is shown in USD, then go to YouTube Premium in incognito mode and try the above process again.
Sometimes if you're already logged into the YouTube before VPN is turned on, it saves the previous data.
Click "Get YouTube Premium". This will take you to the subscription and payment page. Choose either monthly or quarterly subscriptions. You'll also receive a free 1-month trial unless you've already used it before.
2. How to save money on Flights, rental, and Hotel booking?
Flights, rental, and hotel booking are other places where you can find big savings by using VPN. With the use of a VPN, you can disguise your location to prevent price discrimination.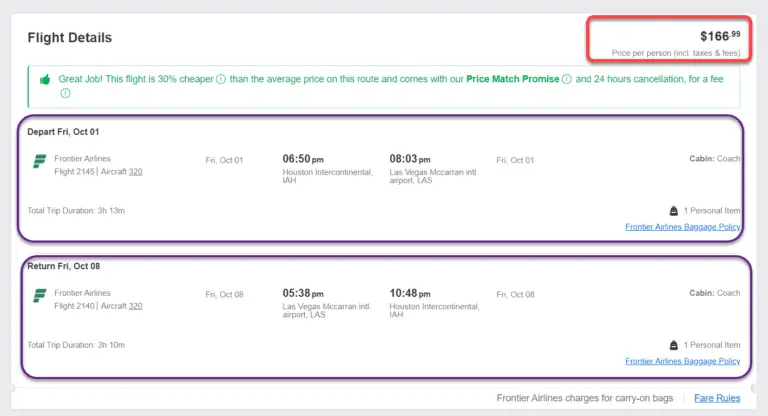 I looked for a flight from Houston to Las Vegas using Cheaponair.com departing on October 1st and returning on October 8, 2021. You can see the difference in airfare results 4-hour apart for the same flight and time.
3. How to use VPN for a cheaper subscription
When it comes to subscriptions, no other method beats the cost savings than the sign-ups using VPN. When you sign up using a VPN from a location where the subscription cost is minimal, you land a great deal. You don't have to wait for a sale to subscribe to Adobe Creative Cloud, Canva Pro, or Microsoft Office. A VPN will bring you a great deal any time you want.
Canva is used by creators to build templates. I use Canva Pro to develop ad templates and marketing campaigns. I wanted to test out the premium version to see if they add any values. Again, I don't like to pay more therefore went on VPN to compare prices.
It costs US$119.99 for a full-year Canva Pro subscription. For Indian subscribers, the price is only half (around $55 per year). This is a huge cost saving for US customer if they purchase a Canva Pro subscription with their location set to any part of India.
Let's look at the price comparison for Microsoft Office for US customers and Indian customers. Even though the cost saving is not very much but it is definitely cheaper to buy in with a VPN with a location set to India.
Which VPN to choose between Free VPN vs paid VPN?
Nothing is free in this modern society. If something is free, you either don't get the full service or the service provider is collecting money by doing something else with your information.
VPN is no different when it comes to paid versus free subscriptions.
A free VPN might get a few things done, but you cannot trust it for security, speed, and reliability. Like every other business, VPN service providers also have bills to pay. They need to maintain their server, pay their employees, and handle customer acquisition costs. Therefore, what you'll receive as a free VPN is free but limited. I would highly recommend paying for a premium VPN.
Why do I think Surfshark is the best of all VPN services?
Surfshark multihop feature that lets you connect from multiple locations sets it apart from its competitors. Surfshark says- its search is a private, ad-free search engineer that only displays relevant, organic results, and does not log search queries. This is one of the best VPN services recognized by Techradar, Cnet, and PCmag.com. It has over 3,200 server networks, over 110 locations, 65 countries, and growing.
After using it for over a year now, I have never seen a drop in my internet speed with Surfshark. The best thing I love about Surfshark is that it is the cheapest yet has all the added features that that would otherwise require additional cost. You can sign up for a 2-year contract with Surfshark for only $2.49 per month. This comes with a connection to unlimited devices. They have a desktop as well as a mobile app, therefore all your devices are secured.
Conclusion
VPN is very powerful in cost-saving, online security, and remaining anonymous online. It has so many benefits that once you start using it, you'd probably find more ways to be creative with this. You can use some of the VPN services which has a free one-month trial to test it out and see if you'd like it. You'd be amazed by its limitless advantages!
Paying for a VPN service to save hundreds of dollars might sound ridiculous to some but it really works. A VPN service is usually a yearly subscription and the cost ranges somewhere from $40 to $100 per year. Once you've installed it on your computer and turned it on, you are on your way to saving money
Please drop us a note below to let me know, where are your biggest saving using VPN. Also, feel free to share this article with someone who is looking to save some money.
[convertkit form=2533719]