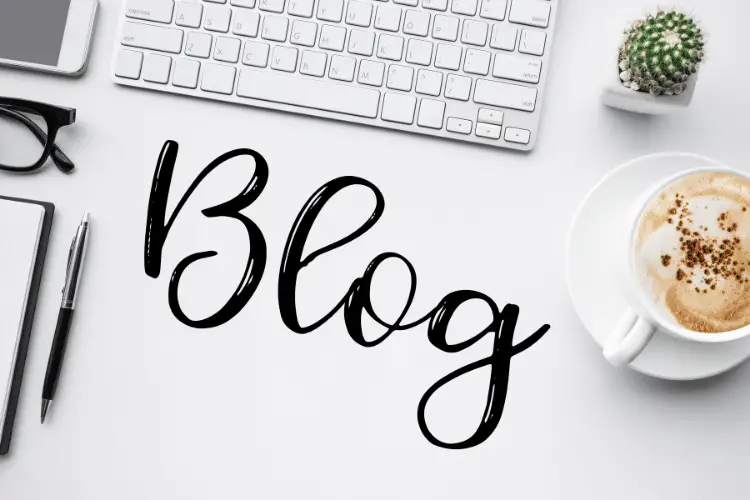 Share on facebook
Share on twitter
Share on linkedin
Share on pinterest
Share on email
Introduction
Blogging is one of the most popular (semi-) passive sources of income for the entrepreneur. It gives freedom of speech and helps share knowledge and expertise with others. It opens multiple doors of opportunity to make money online. Individuals use blogging to share valuable information. Businesses use it to bring more customers by sharing their stories.
What is blogging
Blogging is self-published online storytelling (if you will) through text, illustration, pictures, or videos. Bloggers, through their blogs, express their stories, teaching, or articles to the online community. Blogging is an opportunity to communicate information to a large online audience.
Blogging business
Not everyone will feel the same but blogging itself can become a full-fledged business. Blogging is not only a web diary of your daily activities. It started that way early on, but now, there are multiple ways of generating income with a blog.
The high monetization possibility makes blogging a very profitable business.
Blogging is also one of the excellent content marketing platforms for small to large businesses. It helps companies reach more customers by sharing valuable content and information about their products and services.
Blogging helps drive traffic and conversion. It allows businesses to present the value of the products or services they offer.
A step-by-step guide to starting blogging (Beginner's approach)
I'm starting this with an assumption that you've already weighed in the benefits and drawbacks of blogging. You've already understood what it takes to become a successful blogger.
I know all that now, but how do I get started?
If you are a beginner and have decided to start a blog and generate income, the following step-by-step guide will help you.
Choose a profitable blogging niche.
You probably have heard a million times that you need to figure out your blogging niche before starting a blog.
And I will say the same!
You must decide which niche you want to be writing your blogs about before proceeding with any of the following steps. The niche can be any industry that you have expertise or interest in.
If you have difficulty figuring out your niche, then ask the following two questions.
What is the topic that your friends or family always come to you for advice? They probably come to you for advice because you know more about the field. You probably want to start from there.
Can you write a good 20 to 30 articles related to the topic you shortlisted on the above question? If it is difficult to get 20 pieces, then start with 10.
If your answers to both questions are the same, Congratulations! You've found your niche. This is the topic that you'll never get tired of researching.
If you enjoy the industry, you'll not mind the extensive research you've got to do to come up with articles.
Buy a Domain name: Domain registration.
Once you've determined your blogging niche, it's time to get the domain name. A domain name is the web address of your blog (or website). This is the address where your home page lives. Start by determining a good domain name that represents your niche topic. Once you have a blogging niche, it's easier to nail down a domain name.
The domain name is purchased from any domain name registrar available in the market. The cost ranges from $0.99 to $13.99 annually (with no addons selected while checkout) and depends on the domain registrar and availability. Domain name availability can be checked with any registrar. If the domain name is available, registration is relatively easy.
Domain names are also sold and purchased separately. As a beginner, I suggest making a few adjustments to your domain name and checking its availability instead of buying an existing domain name.
GoDaddy is one of the oldest, reliable, and most popular domain registrars in the industry. They've several other services, but it's renowned for domain name registration. GoDaddy can offer some of the best deals on a domain name for your blog. I was able to get my domain name for $0.99.
Bluehost, well known for web hosting, also offers domain name registration. The two services can be purchased as a bundle, and this may be the wise thing to do because domain name transfer takes a minimum of 60 days to clear. In the following, I will explain some of the best offers that Bluehost has for your blog.
Choose a web hosting provider.
Once you have a domain name, it needs space and resources to store the files. That's when the hosting provider comes into play. The hosting platform will store all the files and resources within a website and make them accessible to everyone.
There are so many hosting providers these days, it's tough to choose one from another. Whichever you decide to go with, there is some learning curve to familiarize yourself with the platform and set up your website.
One hosting provider that makes learning more manageable and I personally use to host my website is Bluehost. It has a one-click WordPress install, which makes it easy to configure WordPress into your hosting platform. Best of all, Bluehost is recommended platform by WordPress.
I use Bluehost over other hosting providers because of the following reasons:
It has one of the best deals for hosting a website. You can get started with Bluehost for a relatively low price ($2.95 per month) compared to most other providers.
It has excellent customer service. You can literally solve any issue with a simple chat with customer support.
You can host multiple websites with one hosting plan. Therefore, if you decide to purchase more domains, you can host them in Bluehost for no additional cost.
The hosting plan comes with a free SSL certificate.
Best of all, when you sign up with Bluehost hosting plan, you get the domain name for free.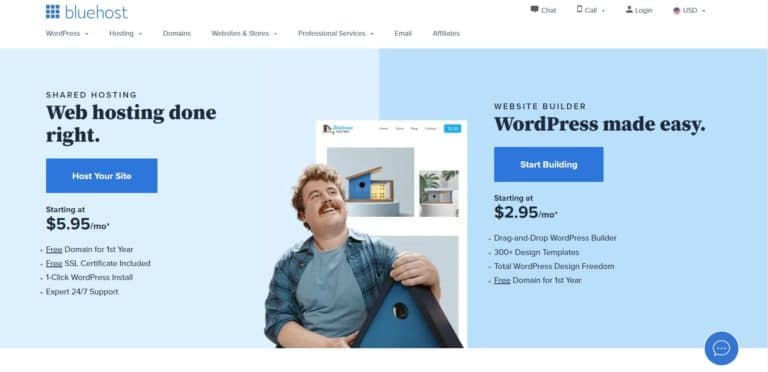 Weebly – Websites, eCommerce & Marketing in one place.
Create great blog content.
When it comes to blogging, content is the king.
It's the content that brings in traffic, views, and conversions. Without any content, there won't be any blog. The content to the blog refers to the blog post articles, videos, images, and different pages within the website.
Remember when I said you should choose the niche that can produce 20 to 30 great articles?

This is where it will help if you've chosen the right niche. Loading up your blog with fresh and great content will be something that you'll start and continue doing as your blog grows.
It's the new and relevant content that attracts readers. Therefore, content has excellent value in a blog.
The content in a blog can be how-to guides, tutorials, checklists, case studies, and interviews. It should add value to readers when they're trying to learn something or getting entertained.
After creating content, it should reach the audience. The blog post is not good if it does not get to the right people.
It should show in the search result when a reader looks for it in a web search. The contact shall be search engine optimized to result in the first page of the search query. You'll need to learn how to write a blog post for search engine optimization (SEO).
This website content template from Orbit Media will give you insights on how to write a blog post.
[convertkit form=2533719]