Becoming a content creator takes time and consistent effort. But it is possible to find success in creating content people love, engage with, share, and take action on. Once you find a way to become a content creator, you can make a living. The step-by-step guide on how to become a content creator will help you from getting started to becoming a full-time content creator.
What is a Content Creator?
A creator creates digital content consisting of audio, visual, or print material. A content creator can be a writer, social media manager, digital marketer, YouTuber, or online trainer. They produce content for their audience.
With the advent of social media, everybody is creating content. But a successful content creator creates engaging content. They may be working part-time or making a living from their content.
Freelance Content Creator
Freelance content creators work independently with no association with any companies. They are their brand and work for their clients on a project basis. They may have a client with recurring projects or a series of clients with similar tasks.
What does a Content Creator do?
A content creator creates engaging digital content that people would pay for. S/he can be a part-time, full-time freelancer with a keen eye for art and understands the art of creating audio, visual, or written content. Businesses use these contents to engage visitors and motivate them to take action: either to direct them to the websites or to make a sale.
Content Creation Platforms
Content creation comes in different forms. It can be written, audio-visual, photographs, audio, or management like social media and ads. You should select the content creation type based on your interest and level of expertise. The following are some popular content creation types to help you get started.
Blog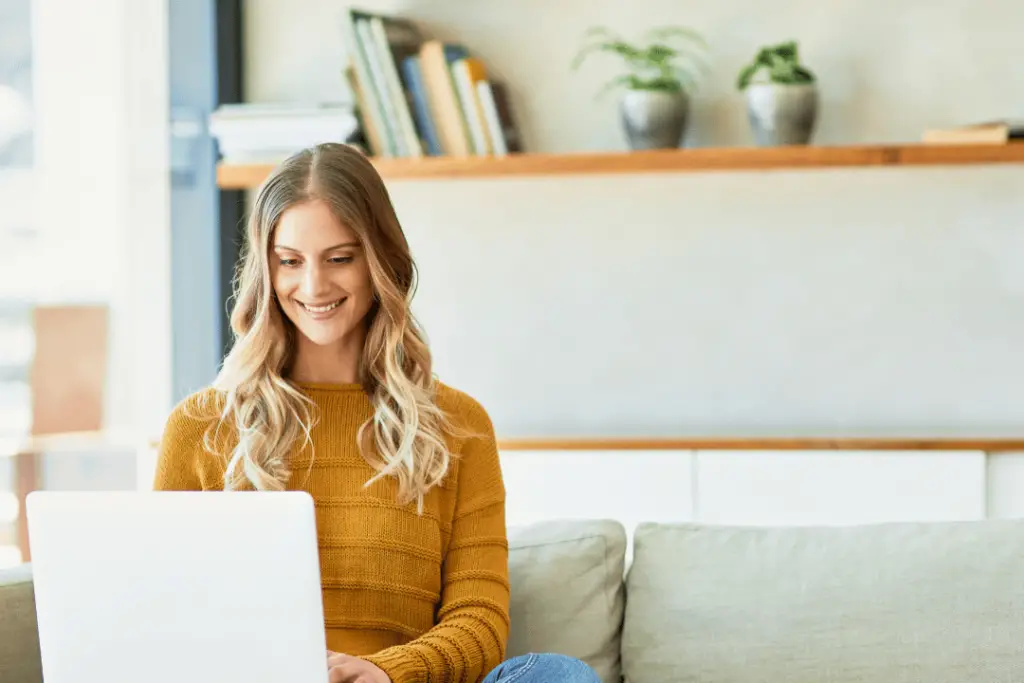 Blogging falls under the written content type published online on a blog or website. Content writers help create Search Engine Optimized (SEO) blog posts, copywriting, editing, and perform keyword research. The freelance writer also assists in producing written high-quality content for digital marketing and social media. The blog is one of the best and oldest platforms for content creation.
Social Media 
Social media is another excellent platform for content creators. Social media content creators produce quality and engaging social media content to help businesses connect with their customers. Companies find leads on social media platforms, and viral social media posts help convert those leads into sales.
A freelance Facebook content creator may produce daily posts and videos or manage the business profile. An Instagram content creator develops niche-specific content to interact with customers. A TikTok content creator focuses on enticing videos. Social media influencers help get product exposure to a larger audience. Social media managers freelance jobs are easy to get into and make money.
YouTube
YouTube is the next great platform for every content creator. A YouTube content creator may run their own YouTube Channels and monetize YouTube videos to make money, or they can manage other channels as freelancers.
YouTube has roughly 15 million active content creators, according to Zippa. There are no entry requirements, and anyone can get started right away. It makes YouTube one of the best platforms for video creators.
Online Course
Online course platforms like Udemy, Skillshare, Teachable, and many others are gaining popularity as more people are moving from traditional teaching methods to learning from home. It also gives opportunities to people who can't afford expensive in-person courses.
Course content creators can maximize the training videos by building evergreen content that pays dividends for a long time. A professional content creator curates training videos for their target audience in a specialty field. It can either be prerecorded or live videos.
Podcast
A podcast is a platform for audio content. It can also act as a platform for advertising yourself and your business. Podcasts can also be an excellent place for monetization when you have a vast audience.
Since you need audio content for Podcasts, excellent communication skill is necessary. It would be best if you also constantly brainstorm new ideas for discussion. A minimal startup cost is an advantage.
How Much Money do Content Creators Make?
A content creator, on average, makes $50,829 per year. The earnings depend on the industry, experience, qualifications, skill set, and the physical location of the creator. The annual salary can go as high as $84,000. A highly skilled content creator can leverage his experience and expertise to earn more than average pay.
Freelance content creators making money through their brands can increase their revenue with higher followers or subscribers. You'll need substantial followers to see a significant change in earning potential. With 1 million active fans on Instagram, you could make up to $10,000 per post, according to USA Today. On a 6 cents per view ad revenue, 1 million views on YouTube can bring in $60,000.
How to Become a Successful Content Creator?
Creating content that encourages customers to take action is a challenging task. According to research, you have 10 seconds to make a first impression and communicate with customers. The number reduces to 2 seconds on social media before a consumer scrolls past your content. Therefore content creation is very challenging but rewarding.
It is not difficult to get started as a content creator. You don't need a formal education or degree to become a successful content creator. With interest, time, and the right mindset, you can become a successful freelance content creator and make money. Here is the step-by-step guide to becoming a successful content creator.
Find Your Interest
Interest is something that you love doing and always find interesting. You also are okay with doing it for a long time. There is a very thin line between the terms "Interest," "Hobby," and "Passion," but you have to find the field that interests you. You always have to be curious about it and take the time to learn it.
You may be interested in graphic design, copywriting, or creating visual storytelling. Public speaking and talking to people may excite some creators. Finding your field of interest is essential to start the content creator journey.
Learn the Basics
Once you know what you want, the next step is learning the basics. You may need gear and software to develop content based on your content category. You should learn to use them. YouTube and online courses in Udemy, SkillShare, and many others are great resources for training.
Training helps improve one's skill set and efficiency. When you learn the basics, you're also figuring out if it's something you'd want to pursue. You want to avoid diving deep into content creation only to discover that the software and tools have a steep learning curve.
Choose a Platform
The content platform is the site where it will be published. It may be social media, YouTube, Podcast, a blog, or a website. Either the creator or client will post the content, but the content platform plays a vital role in how what is being produced.
The platform also determines the content format and strategy.
The contents can be republished cross-platform. You should have a general idea about multiple platforms but work towards picking a platform and building the expertise. Expertise on any platform opens up opportunities for higher pay.
Hustle & Build your Portfolio
There are so many reasons not to start your business venture. You can be tired from your day job and need more energy and motivation. But if you do it anywhere, then you're a hustler. No matter what, you keep putting in your time and effort.
Hustle and start building your portfolio. You can start creating some templates or get involved in free projects. You can begin posting on a YouTube Channel or social media and build an audience. The free projects will help you create a portfolio until you find a big client.
Find Clients
Once you're confident about your content, it's time to reach out to small businesses. You can explore your opportunity with friends and family online on Freelancer, Fiverr, or Upwork. These platforms help connect the content creator with clients. When starting out, keep your price low and build a professional portfolio.
Another great way of finding clients for a project is through Facebook groups. You can join groups based on your content category and participate in discussions. Reddit discussion groups are also great for finding trends, learning, and exploring job opportunities. You should also set up a LinkedIn profile to market your business.
To Sum It Up
Anyone can become a successful freelance content creator with an investment in self and the correct mindset. There are several platforms for free learning courses. Training courses give in-depth knowledge about particular content you'd like to create.
Becoming a content creator is hard work. While starting out, you may only make a little money as a content creator, but an experienced creator makes passive income without working for anyone. It's all about interest, consistency, and willingness to learn. It is worth trying to be a content creator.