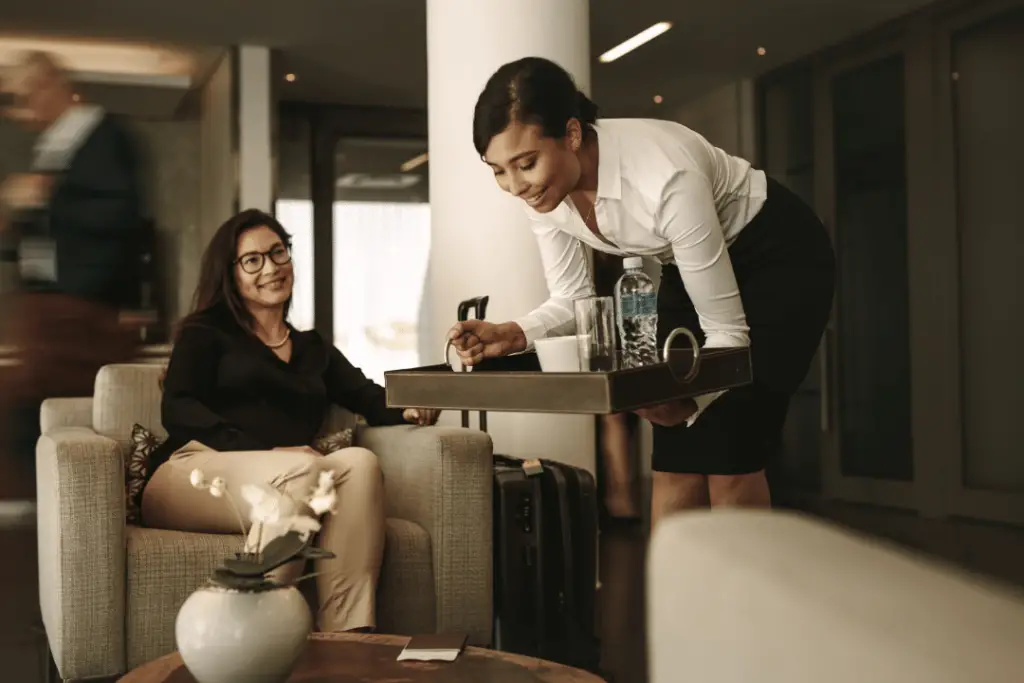 The crowd in the Priority Pass lounges varies based on the day, lounge location, and time of the year. Since the Priority Pass lounge access is not freely accessible, there is a limitation on people entering the facility. But are Priority Pass lounges usually crowded?
Priority Pass lounges can run at a total capacity during busy times, and you could be denied access when they're full.
What is a Priority Pass?
Priority Pass is an independent network of airport lounges that gives you access to over 1,300 lounges worldwide in more than 600 cities and 148 counties. It is a travel companion, the membership of which gives you access to all the lounges within the priority pass network.
Airport Lounges
Airport lounges are escape areas from airport chaos to stretch, relax or work. Airport lounges are usually located after the security check-ins and near the terminal with easy access to the gates. Airport lounges provide personal space, whether you're waiting for a flight during a delay or layover.
Airport lounges are owned by airlines, credit card companies, or banks. For example, some airline lounges include Delta Sky Club, Air-France- KLM lounge, Alaska Airlines Lounge, American Airlines Flagship Lounges, Lufthansa, and United Polaris Lounge. Similarly, American Express, Capital One, and Chase have their lounge lineup.
Airport Lounges give you not only your personal but also many premium amenities to enjoy and feel relaxed. Some of them are high-speed wi-fi, quick snacks or meals, and alcoholic and non-alcoholic beverages. Some airport lounges also have a prayer room, a smoking room, a quiet room, a kid's play area, and showers. The availability of amenities varies based on location, but the premium amenities are covered with lounge access.
Priority Pass membership is one of the methods of gaining access to these privileged areas.
Priority Pass Membership Plans
Standard
Standard Plus
Prestige
For Occasional Traveler
$32 member visit fee
$32 Guest Visit Fee
For Regular Traveler
10 Free Visits, then $32
$32 Guest Visit Fee
For Frequent Traveler
All Free Member Visit
$32 Guest Visit Fee
Priority Pass Cost
Priority Pass is an annual membership program that consists of three membership tiers. Depending on your country of origin and tier selection, the yearly membership starts at $99 and can go up to $429.
The three membership levels are Priority Pass Standard, Priority Pass Standard Plus, and Priority Pass Prestige.
Depending on your travel frequency and use, you can select the tier. The membership tiers determine your airport lounge visit benefits and guest privileges.
Are Priority Pass Lounges Usually Crowded?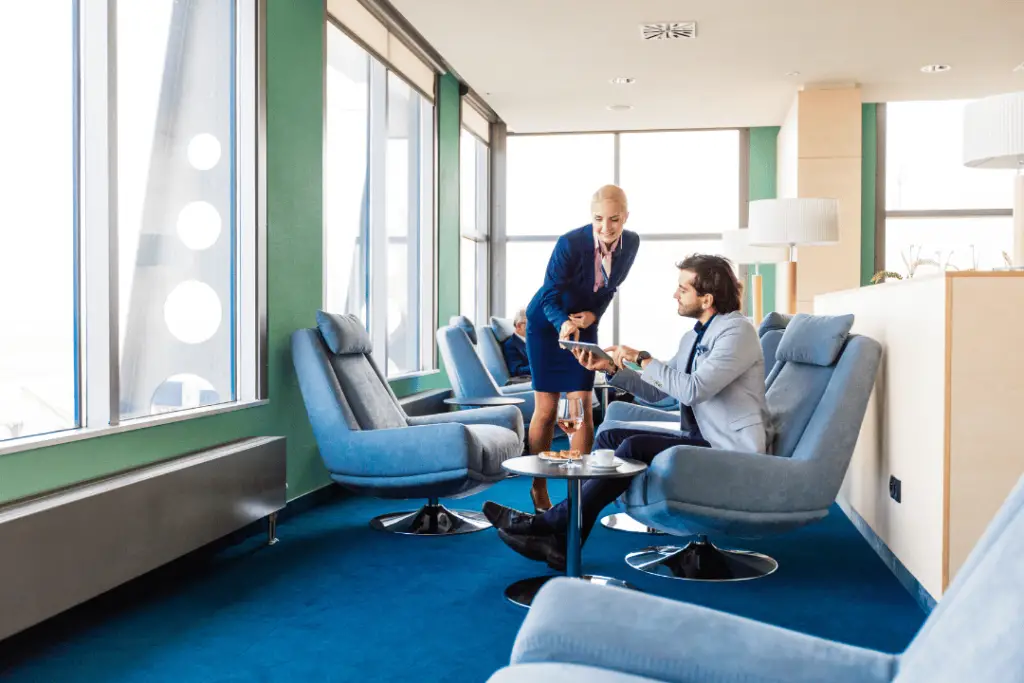 What was once only accessible to premium ticket holders, airport lounges access is readily available through credit cards and Priority pass membership. Priority Pass members can enjoy the privilege without purchasing expensive plane tickets. Therefore, Priority Pass lounges can be more crowded than before.
The number of people at any lounge also depends on travel month, time of the day, and lounge location. During a busy month, more people will be flying, which increases the risk of running into overcrowded airport lounges. The lounges in metro areas tend to get crowded over the smaller cities. Also, they're more crowded during weekends than weekdays as more people choose to travel during vacations.
The priority pass membership has a disclaimer that mentions that access to airport lounges is never guaranteed. The entry is on a first-come, first-served basis, and you could be denied access if they are full. It does reduce the chances of getting priority pass lounges overcrowded.
How to Get Free Priority Pass Lounges access?
Getting a complimentary Priority Pass Lounges access is easier than ever. Most premium travel credit cards have a free priority pass membership as a cardholder's benefit. Once you sign up and are approved for a premium credit card, you can apply for a Priority Pass membership. The membership is free when your premium credit card is linked to the account.
A handful of credit cards offer complimentary Priority Pass Select membership. All of these credit cards have an annual fee.
Travel Credit Card with Lounge Access
| Credit Card | Annual Fee | Admittance per Year |
| --- | --- | --- |
| Capital One Venture | $95 | 2 complimentary visit |
| Capital One Venture X | $395 | unlimited visit with up to 2 guest |
| Chase Sapphire Reserve | $550 | Unlimited complementary visit |
| Amex Platinum Card | $695 | Unlimited visit with up to 2 additional guest |
Hotel Credit card with lounge access
| Hotel Credit Card | Annual Fee | Admittance per Year |
| --- | --- | --- |
| Hilton Honors American Express Surpass Card | $95 | 10 complimentary visit |
| Marriott Bonvoy Brilliant American Express Card | $650 | unlimited complementary visit |
| Hilton Honor Express Aspire Card | $450 | Unlimited complementary visit |
Airline Credit card with lounge access
| Airline Credit Card | Annual Fee | Admittance per Year |
| --- | --- | --- |
| Citi® / AAdvantage Executive World Elite Mastercard | $450 | Unlimited complimentary visit with up to two free guests |
| Delta SkyMiles Reserve American Express Card | $550 | two complementary visit |
| United Club Infinite Card | $525 | Unlimited complementary visit with up to two free guest |
Is Priority Pass Worth It?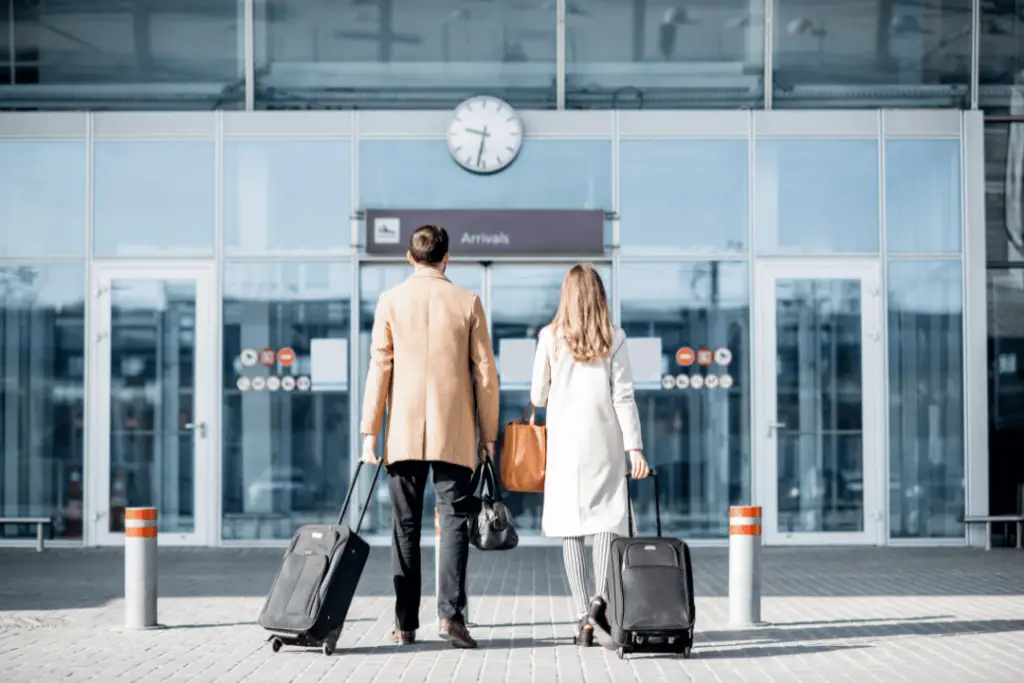 The Priority Pass is worth every dollar if you are a frequent traveler and want to enjoy access to the airport lounges. The lounge access allows you to enjoy free food and drinks within the lounges. If you had to buy them, these alone would cost much more than the membership fee. The Priority Pass offers dining, retail, and spa discounts.
The Priority Pass makes it easy to spend time during long layovers. It is equally valuable when you're traveling with a family and kids. Instead of justling through a crowded terminal, you can have some private time with the family and relax.
To shower and freshen up after and before a long flight is reviving. Some of the shower-only facilities at the airport could cost $100 easily.
You can get the Priority Pass membership at no additional cost through the credit card you already have. It means you'll enjoy all the Priority Pass benefits for free.
Bottom Line
Airport Lounges can be a great place to relax, and Priority Pass can provide access to most airport lounges. Having the Priority Pass membership and enjoying premium benefits to reduce traveling stress is worth it. Priority Pass lounges can sometimes get crowded but usually provide a quiet place to recharge your energy and rejuvenate for the next flight.