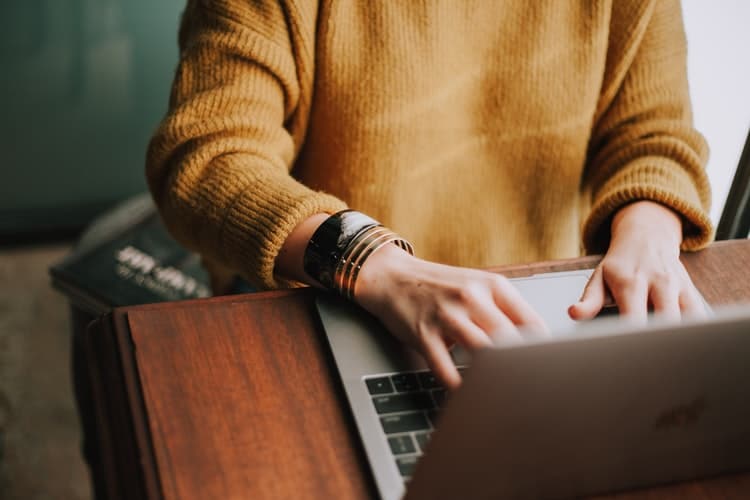 We are always good with finding excuses. Excuses that hold us back from putting plans into actions.
Time is never right; the sun and moon will never align and the whole world will never give you a sign.
On the contrary, there are always obstacles, hurdles that will make you feel like you are on a wrong path. Only after you overcome all these white noises, you're on to something. One of the biggest complaints I always get when I ask people what is stopping them is – money. I don't have money to get a degree or I want to take the course but it is expensive. Another common complaint is – I don't have access to the resources.
There are so many free resources available in this internet age, it's just the matter of finding them. You can pretty much learn anything using these free resources. They say the best time to start was yesterday. If you missed yesterday, I'm going to share you some of the good sources of resources, which you can start exploring for jumpstart your career today. No more excuses, let's get to work.
 1.    YouTube
An online video sharing and social media platform, this alone has over billion videos that is easily accessible to everyone. Content creators from all levels are in YouTube, sharing their experience, creating courses and content that help millions of traffic it received every minute. You can take a course in videography, photography, coding, computing and what not. The list is limitless. This free resource has helped millions of people to kickstart their career. Lately, I've been using YouTube for audiobooks on personal finance. This helps me add valuable content to my personal finance blog.
Not all the videos are useful and it's easy to get lost into piles of unworthy content but it is not impossible to filter the videos. With a little bit of willingness and dedication, you can find playlists of the software you've always wanted to learn. So what is your excuse of not using YouTube to its full potential for your benefit?
2. MIT OpenCourse
What is MIT OpenCourseWare?
According to MIT open learning website – MIT OpenCourseWare (OCW) is a free, publicly accessible, openly-licensed digital collection of high-quality teaching and learning materials, presented in an easily accessible format. Yes, you read it right. MIT OCW has extensive library of contents on topics related to Business, Science, Engineering, Fine Arts, Health and Medicine, mathematics and society. All these courses are online and open to everyone whoever wants to learn. These are the course taught at MIT. The MIC OCW can be accessed through the link https://ocw.mit.edu/
Are MIT lectures free?
Anyone can explore the course syllabus, lecuture notes, assignments and exams and downloadable course materials. The MIT lectures note are free and is accessible by anyone who has a computer and internet. The MIT Open Learning's mission and purpose is to share knowledge that the educators have so that the people who need it can put it to use for their dreams, and ambitions.
3. Coursera
What is Coursera?
Coursera is and open online course provider that collaborates course from over 200 leading universities and companies like Yale, University of London, Duke University, Google, IBM etc. It is one of the good places to learn new skills, and enhance career. The added skill sets will provide better opportunities to advance career.
Are Coursera Program free?
There are number of free programs in Coursera that is accessible to everyone. Anyone can enroll into these free programs and complete the course. The courses usually have a Course start date by when you'll have to enroll and take the course as per providers schedule. It is similar to the online classes with any universities. They have syllabus, assignment and tests.
Does Coursera program provide certification?
Yes, Coursera provides certification to anyone who has enrolled and completed the course. These certifications are provided directly by the entity offering the courses within Coursera. Therefore, its certification and legit and worth it.
4. Creator Content (Udemy & Skillshare)
Another learning platforms which are very famous among creators is Udemy and Skillshare. These are platforms are used by many creators who are already teaching in YouTube to share their premium content. These creators use YouTube to market their teaching product by providing some quality contents and direct viewers to Udemy or skillshare for more refined content. These creator contents are not free unlike YouTube but the fees are very minimum compare to getting a degree at the University. Skillshare have a free one month trial membership option, which can be used to test it out. Similary Udemy has free sample courses to review the content and buy the full course if interested. These creator content are really good, if you are just getting started and if you already know the basics and want to refine your knowledge.
Please use our affiliate link blow to get discounts on annual Skillshare membership.
5. LinkedIn Learning
What is LinkedIn Learning?
Originally know as Lynda.com, LinkedIn acquired Lynda.com in 2015 for $1.5 Billion dollar. It is an online learning platform, where people can signup for the LinkedIn Learning and take on any courses of their liking with no restriction. As advertised in their website, the platform has 16,000+ training courses taught by industry professionals. It has almost all the software trainings that you can think of.
Is LinkedIn Learning free?
LinkedIn learning is a online learning platform with one-month free trial subscription. Its paid subscription starts from $19.99 and is charged annually. You can also switch it to a month to month for $29.99. You can get access to LinkedIn Learning for free for life if you are a member of Houston Public Library. I've done a full article on the benefits of Houston Public Library (HPL) read here. To become a member, all you have to do it is signup with HPL online or in person.
Is LinkedIn Learning Certificate Valuable?
LinkedIn learning provides certificate of completion for every courses you complete. A certificate of completion will show up in your course page once the training is complete. You can connect your LinkedIn Learning to your LinkedIn profile and post the completion certificate in your profile. This is valuation for the reason that most of the clients review potential candidate's LinkedIn profile before hiring. The value is perceived when you actually use the techniques learned in the training courses. It helps to advance your career and be better at the jobs you perform. I have taken numerous LinkedIn training courses on Excel which has helped me immensely in its daily use.
The training courses discussed in the list are very valuable to kickstart your career or if you are already in the middle of your career, they provide assistance to improve your day to day work life. Please let me know, how many have you been using and which one is your favorable.